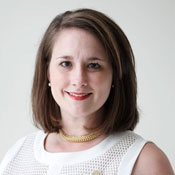 Junior League of Mobile has been serving the Mobile and Baldwin communities for 86 years. With a membership of over 1400 members, we have a daily impact of good deeds in our community. The mission of JLM is at the forefront of all we do, promoting voluntarism, developing the potential of women, and improving our community.  In the upcoming year, I hope to CELEBRATE all the amazing work our members are doing in our community!
Our volunteers are committed to improving our community- through our focus area of Healthy Children: Hunger, Fitness, and Nutrition. I am so proud of the work we are doing, whether it is our volunteers packing backpacks each week to deliver to local schools with our Backpack Program , volunteers teaching healthy eating habits in local schools or members working tirelessly to raise funds with one of our fundraisers. We are making an impact through our community placements and the funds raised. I am so thankful for each of our members who take the time to improve our community.
I hope you will join us at one of our many fundraisers throughout the year. Our fundraisers support the mission that we do in our community. I also hope you will take the time to explore our website to see all the that Junior League of Mobile is doing.
Let's Celebrate!
All the best,
Nancy Erwin