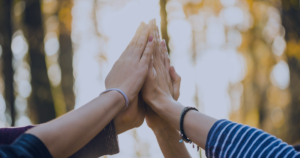 Junior League of Mobile admissions opens with our first Virtual Admissions Open House January 25, 2022 from 6-8pm. Please join us for an opportunity to meet active members; learn more about the mission, history, and values of JLM; and better understand the membership requirements and application process.  To register to attend the Virtual Open House, please click here. For any questions, please contact Margaret Mathis, Admissions & Recruitment Chair.  If you are interested in becoming  a member, please submit an Interest Form.
About Junior League of Mobile
Junior League of Mobile has more than 1,100 provisional, active and sustaining members, making Junior League of Mobile the fifteenth largest league within the Association of Junior Leagues International. Our membership includes executives, community leaders, entrepreneurs, mothers and professional women from diverse backgrounds. Join us in fulfilling our mission of promoting voluntarism, developing the potential of women and creating community impact through the effective leadership and action of trained volunteers.
Membership Criteria
Junior League of Mobile does not discriminate on the basis of race, creed, religion or national origin, and reaches out to women of all races, creeds, religions and national origins who demonstrate an interest in and commitment to voluntarism. There is no deliberative process in the recruiting system.
JLM uses only the following criteria for prospective members:
Prospective members are women at least 23 years of age by May 31 of the year admitted
A prospective member resides in the greater Mobile or Baldwin County area or adjacent community or county.
A prospective member does not live within another Junior League's recruiting area.
Each prospective member is sponsored by two (2) Active or Sustaining members in good standing of JLM. At least one of the two sponsors must be an Active member, but any of the two sponsors may serve as Primary Sponsor. A JLM member may only serve as a primary sponsor of one prospective member each JLM Year. Provisional members are not eligible to sponsor. Members of other Junior Leagues are not eligible to sponsor new members of the Junior League of Mobile. Are you interested in joining the Junior League of Mobile, but don't know a potential sponsor? We will assist you in the process.
First year membership dues are $255.
Admissions opens each year in January.  If you are interested in learning more about JLM, please email recruitmentchair@juniorleaguemobile.org
Membership Benefits
Connections to communities in need, individuals we serve and people we serve with
Training for effective community service and leadership, including finance, fundraising, leadership, public relations and marketing, advocacy and personal development
Awareness of community needs and opportunities to contribute to solutions
Interaction and partnerships with community leaders
Leadership Development: opportunities to serve on community Board of Directors and chair committees that make an impact in the community
New friends, continued growth and personal fulfillment
Membership Transferability: League membership is transferable throughout the United States, Canada, Mexico, and England
Member Demographics & Interesting Facts
More than 500 JLM active members who reside in 35 zip codes in two counties
74.9% report making an impact in the community as the most important aspect of volunteering with JLM
Age range of members: 23 to 101
Average age of all JLM members (active, provisional and sustaining): 50.14 years
70% of JLM members work outside the home