Community Assistance Fund Applications for 2024 Open August 1 – October 7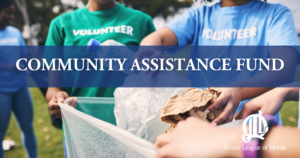 Every community has specific needs, and it takes a committed organization to help address them. The Junior League of Mobile (JLM) is one such organization that has been serving its community for years. While most of the work is through volunteer involvement, there are times when financial support is also needed. That is where the Community Assistance Fund (CAF) comes in.
To be eligible for the Community Assistance Fund, the applying organizations need to be non-profit, tax-exempt, and have proof of 501(c)3 authorization. Schools with public school status and religious agencies benefiting the general public are also eligible. It is essential to note that the organization must not have received CAF monies within the past 24 months, and JLM's partner agencies that receive JLM volunteers and/or programming funds are not eligible for CAF grants.
The applications for funding will only be accepted online during the open period, which starts on August 1 and closes on October 7. The Committee chair or a designee will investigate all requests, making an on-site visit when appropriate. It is advisable for applicants to include thorough details about their project and how the grant will be utilized.
The Committee will not consider requests for fundraising drives, staff salaries, capital campaigns, political campaigns, sectarian religious projects, scholarships, tuition, research, endowments, or agency/non-agency individuals or agencies currently involved in a financial or project commitment with JLM.
After a thorough evaluation, the Committee will grant funds to organizations that align with JLM's impact area, namely, Healthy Children: Hunger, Nutrition & Fitness. Records will be kept of all the grants and reports, which the recipients are required to submit as part of the conditions of receiving the funds. This ensures transparency and holds the receivers accountable for fulfilling their obligations.