Christmas Jubilee Named Best Annual Fundraiser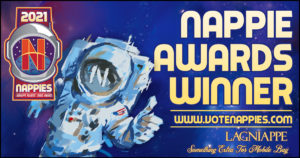 The Junior League of Mobile is proud to announce that Christmas Jubilee, the signature holiday market fundraiser, has been named a 2021 Lagniappe Nappie Awards Winner for Best Annual Fundraiser.
First held in 1985, Christmas Jubilee is the Gulf Coast's premiere holiday market. Merchants from across the country come together for a shopping extravaganza that attracts more than 14,000 shoppers each year.
The Nappies are the time of the year where Lagniappe readers nominate and vote on their favorite local businesses, services, organizations, and more. This year readers cast a whopping 1,361,648 votes in the awards. View the full list of award winners online.
Christmas Jubilee 2021 will take place Friday, November 12 through Sunday, November 14 at the Mobile Convention Center in downtown Mobile. The event is currently accepting merchant applications for the event. Follow the Facebook event for exciting updates and more!
ABOUT JUNIOR LEAGUE OF MOBILE
Junior League of Mobile (JLM), founded in 1931, is a 501(c) nonprofit organization of women committed to promoting voluntarism, developing the potential of women, and improving communities through the effective action and leadership of trained volunteers. Its purpose is exclusively educational and charitable. The organization's economic impact is about $1 million annually, combined in funds invested in the community and the value of its volunteer hours as calculated using Points of Light Foundation metrics. For more information, please visit www.juniorleaguemobile.org.