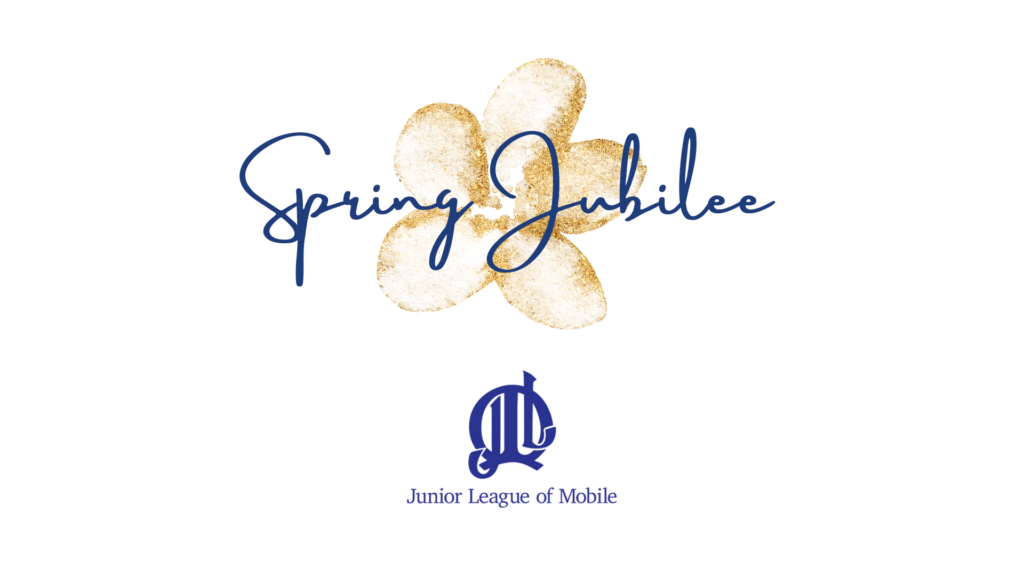 What is Spring Jubilee?
Spring Jubilee is a new fundraiser benefiting the Junior League of Mobile.  This year, the event will be held at the USS Alabama Battleship Memorial Park Aircraft Pavilion and will feature dancing to the Tip Tops, food, beverages, a silent auction, and more!  This event is 21 and over.
When and where will Spring Jubilee be held in 2023?
The inaugural Spring Jubilee will be held on Thursday, March 23, 2023, at the USS Alabama Battleship Memorial Park Aircraft Pavilion located at 2703 Battleship Parkway, Mobile, AL 36602.  More information about the venue can be found here: https://www.ussalabama.com/
How will I receive my ticket?
After you purchase your ticket, you will receive an email from 
headquarters@juniorleaguemobile.org
 that will have a link to access your ticket.  You can either print or scan at the door directly from your phone.
Where can I park for Spring Jubilee?
Battleship Memorial Park has plenty of parking and parking is included with your ticket price!
What time is Spring Jubilee? 
The event will begin at 6 pm and end at 10 pm.
Where can I purchase tickets?
You can purchase tickets up until the day of the event at Spring Jubilee | JL Mobile (juniorleaguemobile.org)
If the event is not sold out, tickets will be sold at the door for purchase via credit card only.
What is included with the ticket price? 
A ticket to Spring Jubilee includes dancing to the Tip Tops, everyone's favorite party band; catered hors d'oeuvres; beer and wine provided by Greer's; dessert provided by Crumbl Cookies; a Silent Auction, and more!
The purchase of your Spring Jubilee ticket includes much more.  The price of each ticket for Spring Jubilee makes a direct impact on Mobile and Baldwin County communities through the development of Junior League of Mobile volunteers and the local agencies and programs with which we partner.  With your purchase, you are supporting important programs like the Diaper Bank and Adopt-A-School. Just $50 is all it takes to provide an entire month of diapers to a child in need. Show your support and purchase tickets today!
How do I become a sponsor or donate Silent Auction items for Spring Jubilee?
Please contact us at springjubilee@juniorleaguemobile.org and we will contact you.
By participating in this event, you agree that your photo may be taken and used for future Junior League of Mobile publicity purposes.