JLM Collecting Disaster Relief Donations for Hurricane Harvey Victims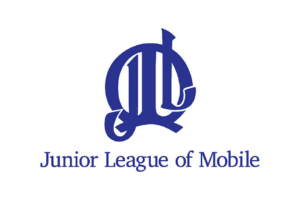 As Junior League of Mobile (JLM) members see the devastating coverage of the flooding after Hurricane Harvey that is taking place in Texas and Louisiana, our thoughts and prayers are with each of those affected. Along the Gulf Coast, we know all too well the devastation of weather-related disasters. In this time of need for our friends and fellow Junior League Members, I hope that we can give a little of ourselves to help in the recovery.
Our disaster relief collection is in partnership with Junior Leagues throughout the southeast including New Orleans, Jackson, Baton Rouge and Birmingham. The donations that our leagues receive will be delivered directly to the areas affected by the flooding.
JLM will be collecting the following items:
Diapers/Wipes (children and adult)
Feminine Hygiene products (new and unopened)
Undergarments for women and children (all sizes)
Gift cards up to $20 value (Walmart, Target, Visa, etc.)  
Donations will be accepted at Junior League of Mobile's Headquarters, 57 N. Sage Avenue, during normal business hours of 9 a.m. to 3 p.m. from Tuesday, August 29 – Thursday, August 31. We will have volunteers on site to accept donations during these additional dates and times:
Tuesday, August 29th, 6 p.m. – 7:30 p.m.

 

Thursday, August 31st, 3 p.m. – 6 p.m.

 

Friday, September 1st, 9 a.m. – 3 p.m.

  

Saturday, September 2nd, 9 a.m. – 3 p.m.
We are grateful to Budweiser-Busch Distributing for partnering with JLM and for providing a semi-truck and a driver to transport the collected items to our sister leagues as soon as we can safely deliver to the area. If you can't drop off to our Headquarters this week, we will be accepting donations through our Amazon Wish List at this link. Your purchases via Amazon will be tax deductible and will be shipped directly to our Headquarters.
If you have questions, please reach out to Krystle Hinton, JLM's Inter-League Liaison, at kc4683@aol.com or (251) 472-6545
Junior League of Mobile Headquarters at (251) 471-3348 or headquarters@juniorleaguemobile.org.
On behalf of the JLM Board of Directors and Management Team, thank you for your donations to those affected by this disaster.All the best,
Amy Carpenter
President 2017-2018