Christmas Jubilee- Special Events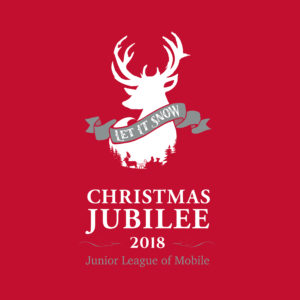 Christmas Jubilee 2018 will offer many special events throughout the market days. We invite you to join us for one (or all) of these fun activities! Please check back closer to the event dates for more details.
Peek & Purchase
Peek & Purchase kicks off Christmas Jubilee on Wednesday, November 14, 2018, from 6:00pm to 9:00pm. We will have passed hors d'oeuvres, beer and wine, and entertainment. Come be the first to shop the 2018 Christmas Jubilee market!
VIP Shopping
VIP Shopping is a chance to shop before the general market opens Thursday, November 15, 2018, from 9:00am to 11:00am. Enjoy shopping with no strollers or crowds. To top it off, we'll be serving morning cocktails with breakfast.
*This is a 21+ event.
Girls Night Out
Girls Night Out is a private event, just for the ladies, on Friday, November 16, 2018, from 6:00pm to 8:00pm. Enjoy food, wine and beer, and live entertainment.
Santa's Breakfast
Bring your children to have breakfast with Santa himself and make some fun crafts! We will have two seatings on Saturday, November 17, 2018; one at 9:00am and one at 11:00am.